Transformation of Mining Industries
INTRODUCTION
The mineral and mining industry is an extremely dynamic and evolving industry. Here the cost of products is highly governed by the investment in production. The mining industries always remain among the top sectors adopting advanced technologies into their operations. The mining industry has solved many problems with the help of technology, but technology alone will not be enough in the future, there should be a proper connection between different technology, and the mining workers. Digitalization nowadays is a recurring buzzword that claims to be able to address these requirements. But how? The answer to this question is building smart data infrastructure [rml_read_more]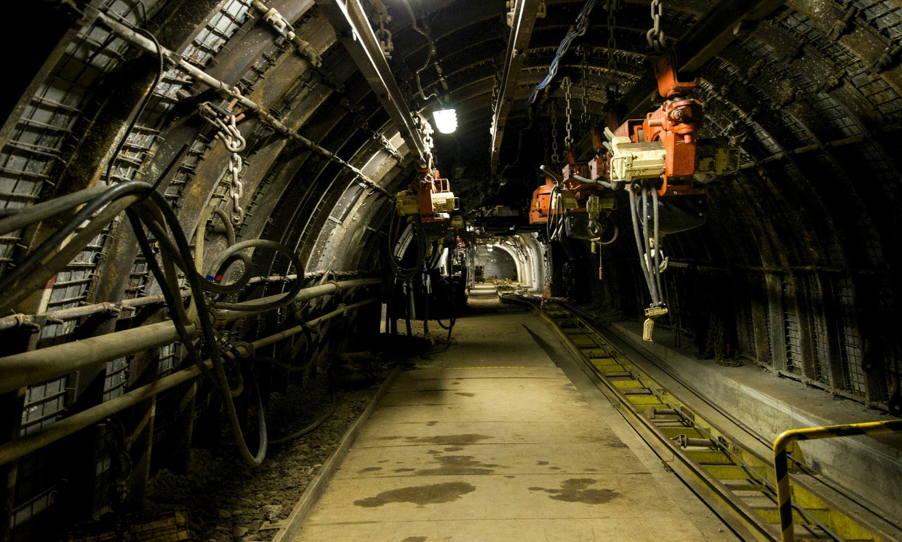 Mining industries are changing significantly, as innovative technology is providing new opportunities. It has been estimated that digitization in this sector can generate an economic impact of about USD 370 billion per year by 2025[7].
The evolving digitalization technology offers new possibilities in the mining industry like increased productivity, reduced production cost, create a safe and healthy work environment for miners, and many more. Used correctly, digitalization can indeed create attractive jobs in safe control room environments, which provide space for the employee's full expertise and creativity: the control room receives online processed information from the "rock", from personnel, and from machinery, and control room equipment makes it possible to control and fine-tune the complete operation, from resource characterization to the final product. Sensors and the extensive use of cameras and image techniques even permit "live performances" in the control room.
In this article, we will try to illustrate how leveraging data infrastructure could help mining industries in increasing productivity, reducing the production cost and downtime, creating a safe and healthy work environment for miners.
CHALLENGES TO MINING INDUSTRY
The mining industry suffers many problems like electricity consumption, health, and safety of miners, environmental footprints, efficiency and health of mining equipment, and many more.
Energy Issue: Ever-increasing costs of energy is one of the biggest financial challenges to mining operations nowadays. As mining is highly energy-intensive, it requires lots of electricity to operate mining equipment. In 2017, Australian miners had to pay about 6 percent of the total mining cost as the electricity bill. Many Australian mining companies have experienced a 90 percent increase in energy costs after its energy contract expired in June 2017. According to a report, mining accounts for a staggering 11 % of the world's total energy consumption. When the resources in an area get depleted, companies are forced to explore new regions forcing companies to rely on rental power solutions, further increasing the cost. To reach those resources which remain, mines are increasingly being established in off-grid locations and their lifecycle is decreasing, meaning it is no longer financially viable to build permanent power infrastructure to service the mine. Instead, remote mines are now utilizing scalable microgrids that can evolve with the lifecycle, improving flexibility and efficiency.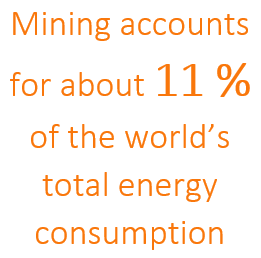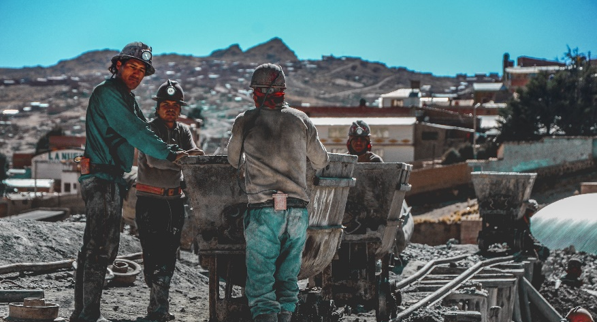 Miners Health and Safety: As mining is a hazardous occupation. The miners may suffer from occupational hazards like coal dust inhalation, damage to hearing, and other chemical hazards. As mines are getting more profound, carbon monoxide and the risk of collapse has dramatically increased. Release of toxic gas, oxygen deficiency, temperature fluctuation, and unpredictable climate risk life of the workers.
Maintenance of Equipment Health: Downtime due to mechanical failure is one of the significant contributors to losses in productivity and profit, with these alone having a significant impact on production and profitability. However, a deeper look into the actual typical operating conditions in the mining environment reveals that there are levels of downtime beyond these two.
Environmental Footprint: Being a carbon-intensive industry, mining companies are now looking for new ways to minimize their ecological impact. The most significant way to do so is by reducing their energy usage. Remote locations and limited access to local grid infrastructure mean that the mining industry places significant demand on diesel generation for electricity. However, with recent enhancements in renewable energy, the industry is now seeing the rise of hybrid power solutions for mine site operations. By combining renewables with thermal generation and battery storage, mine sites can now increase efficiency while reducing their carbon footprint and overall costs. Apart from these all, miners all over the world now measure their power consumption respective to different sectors so that they can find new solutions and reduce waste by increasing efficiency.
USING DATA TO ADDRESS ALL THE CHALLENGES TO MINING
Real-time data on operational activities and environment allows businesses to take decisions that can avoid issues like downtime, health, and safety of workers, energy efficiency, etc.
A comprehensive data infrastructure removes all the hurdles in capturing, finding, converting, and organizing operational data that enables operators and engineers to model enterprise-specific operational intelligence while reducing complexity and cost. With a data infrastructure, assets can be voluntarily examined and compared, and analytics can be used for healthier long-range utilization and capital planning.
ARNOWA'S SOLUTION TO THE MINING INDUSTRIES
Predictive maintenance (PdM) or condition-based maintenance: PdM is a trend-oriented approach that begins with identifying the conditions of each component within the equipment. It is based on engineering techniques and statistical tools to process the data and analyze the health condition to predict possible equipment failure. It uses data received from different sensors and applies predictive analytics and machine learning (ML) to determine the lifespan of a machine and the likelihood of it failing on a given day. Through degradation monitoring and failure prediction, PdM reduces the uncertainty of maintenance activities and enables identifying and solving problems before potential damage.
Enhancing Energy Efficiency: Sector-specific real-time energy data are visualized, enabling stakeholders to get detailed insight into energy use that can allow the stakeholders to modify processes, shift loads to reduce energy consumption.
Maintain the health and safety of Miners: Arnowa provides set of sensors that are installed inside the mines to monitor inside environment condition of the mine, guiding workers about the oxygen, carbon monoxide, and other toxic gases.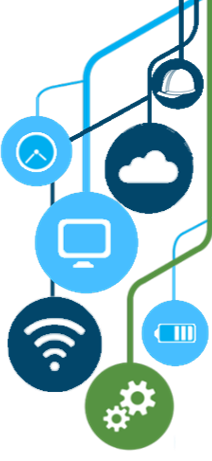 SMART INFRASTRUCTURE FROM ARNOWA
Smart data infrastructure provided by Arnowa captures data from sensors, equipment, control systems, and other devices and transforms it into rich, real-time insights. Anyone, from mining industries like engineers to executives and partners, can then use that insight to reduce costs, dramatically increase overall yield and productivity, improve quality, and make more strategic, data-driven decisions. It also helps to maintain regulatory compliance, recording, and reporting, and keep operational excellence.
OUR OFFERINGS (HARDWARE & SOFTWARE)
Sensors: Sensors for parameters such as temperature, vibration, humidity, noise, etc., provide essential information about the process or the entire plant. They either directly measure physical values or use existing measures to indirectly calculate additional information. This information is the enabler for the implementation of advanced automatic functions, process models, as well as condition monitoring.
Environment Monitoring Sensors: These are sets of specific sensors that measure inside environment conditions of mines such as oxygen, carbon monoxide, and other toxic gases.
Smart Utility Meters (Energy meter, gas meter, and ultrasonic water meter): This helps monitor and manage utilities.
Wireless Data Transmission Devices (Nodes, Gateway, Edge): These devices store and transmit data to the cloud safely.
Arnowa Application Software: It helps in the monitoring and visualization of data.
Data Analytics Support (real intelligence): Our highly qualified and experienced intelligence team converts the data received from the sensors into usable form so that industries can utilize that data into their operational activities.

BENEFITS OF USING ADVANCED TECHNOLOGIES IN MINING
Improve Traceability and Visibility: Lets users automatically transfer and receive data over a network. Moreover, remote monitoring of operations ensures maximum efficiency, improved safety, and better identification of performance issues.
Automate maintenance and operation of machines: Leads to creation of newer collaboration models with Original Equipment Manufacturers (OEMs) for monitoring via cloud connectivity and networks.
Ensure safety of people and Equipment: Integrates mine automation system with automated physical elements to create a real-time, multi-dimensional model from the sensors on equipment as well as geological and other data. The system can then be used to optimize and co-ordinate the mine's layout, operation and vehicle paths to ensure high efficiency and safety.
Standardize Processes: Helps build newer business models and highly agile processes at the operations level.
Smart inventory Management: Mining companies have to keep spare parts for repair and maintenance. With the help of analytics, companies can optimize quantity of spare parts, issue orders at appropriate time and sell any unused inventory before it comes obsolete.
Get Real-Time data and analytics: Uses visualization tools to provide 3D displays of the mine and other related data. Mining vehicles have built-in sensors to measure oil temperature, contamination, tire pressure, bearing rotation, vibration, frame-rack, bias and pitch, engine speed and brake pressure. The data is transmitted remotely and used to recommend maintenance schedules and alert teams about potential trouble before it takes place.
Reduced energy consumption: Getting detailed insight into energy use can allow the stakeholders to modify processes, shift loads to reduce energy consumption.
REFERENCES
[1] Lööw, J., Abrahamsson, L., and Johansson, J., 2019. Mining 4.0—the Impact of New Technology from a Work Place Perspective. Mining, Metallurgy & Exploration, 36(4), pp.701-707. Link: https://link.springer.com/article/10.1007/s42461-019-00104-9
[2] I-scoop. Industry 4.0 mining industry case: Dundee Precious Metals. Link: https://www.i-scoop.eu/internet-of-things-guide/industrial-internet-things-iiot-saving-costs-innovation/industrial-internet-mining-case/
[3] Postscapes, 2019. Smart Mining Guide. A closer look at the smart connected mining industry services and example case studies. Link:https://www.postscapes.com/connected-mining/
[4] https://www.bizcommunity.com/Article/196/608/190534.html
[5] Graeme Horton, 2017. The top challenges facing mining businesses in 2018. Link: https://www.fircroft.com/blogs/the-top-challenges-facing-mining-businesses-in-2018-73343016502
[6] DALE BENTON, 2016. Industry 4.0 and mining: keeping technology at the heart of the matter. Link: https://www.miningglobal.com/machinery/industry-40-and-mining-keeping-technology-heart-matter
[7] World Economic Forum, 2017. Digital Transformation Initiative Mining and Metals Industry. Link:http://reports.weforum.org/digital-transformation/wp-content/blogs.dir/94/mp/files/pages/files/wef-dti-mining-and-metals-white-paper.pdf