Efficient Energy Management in Mineral Processing
INTRODUCTION
The efficient management of energy is one of the main challenges to mineral processing plants. Energy cost represents a significant capital investment in metals and mineral processing. As the cost of electricity is rising, it directly impacts the profitability of the operation, especially as the grade of the ore is reducing over time. E.g., in copper processing, the comminution process uses over 50 percent of the total energy used to produce end products. As the grade of ores decreases, the energy requirement and cost increases abruptly, which have significantly reduced the profit.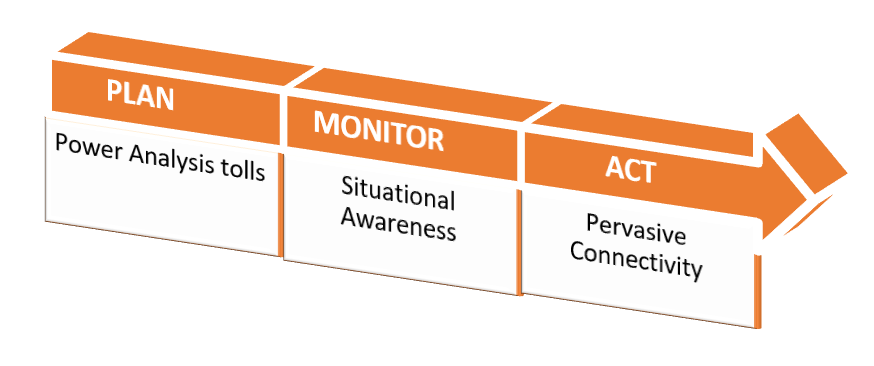 Ever-increasing energy costs, economic volatility, and climate change are leading global businesses to adopt Energy Management Systems (EnMS) to manage costs and regulatory compliance. Conventional energy management systems may solve the localized conservation efforts, but corporate communities are looking forward to the recognized standards, such as ISO50001, to accelerate significant, enterprise-wide reductions in energy use. This whitepaper will illustrate how Arnowa's Smart system supports continuous improvement in EnMS based on the ISO50001 framework.[rml_read_more]
TARGET ENERGY EFFICIENCY BY ADDING INFRASTRUCTURE TO ISO50001
We recognize that ISO50001 is a performance-based standard used to initiate continuous sequences of improvement with respect to energy management. If the investment is made in properly architected data infrastructure, it can support every phase of ISO50001. Arnowa's Smart System embeds real-time data infrastructure throughout operations, data centers, and facilities. Our smart system brings high-resolution data from different sources into a single system of record and makes it available to multiple users and purposes. stakeholders from anywhere can monitor assets, standardize best practices and maximize efficiency.
Benefits of maintaining energy efficiency
Standardized resource data

Accurate baselines calculation

Identification of target areas for improvement

Situational awareness

Best practices

Performance-based goal setting

Sharing data within and outside of your enterprise
IMPORTANCE OF REAL-TIME DATA IN EnMS
Increasing the energy efficiency of any facility is all about decision making. Each day, people accountable for energy management are making decisions based on the information they receive. The quality of their decisions depends upon the quality of the data they collect.
Having Real-time data means having the right data at the right time to make better decisions. Employees making minute-by-minute decisions need current data. Stakeholders responsible for strategic planning need access to data with sufficient resolution to make accurate predictions.
The information necessary to make decisions exists, but it may be isolated or in the wrong format, or inaccessible to the users who need it. In this condition, investment in the infrastructural approach collects all relevant data and puts information in front of decision-makers – at the right time in the correct format.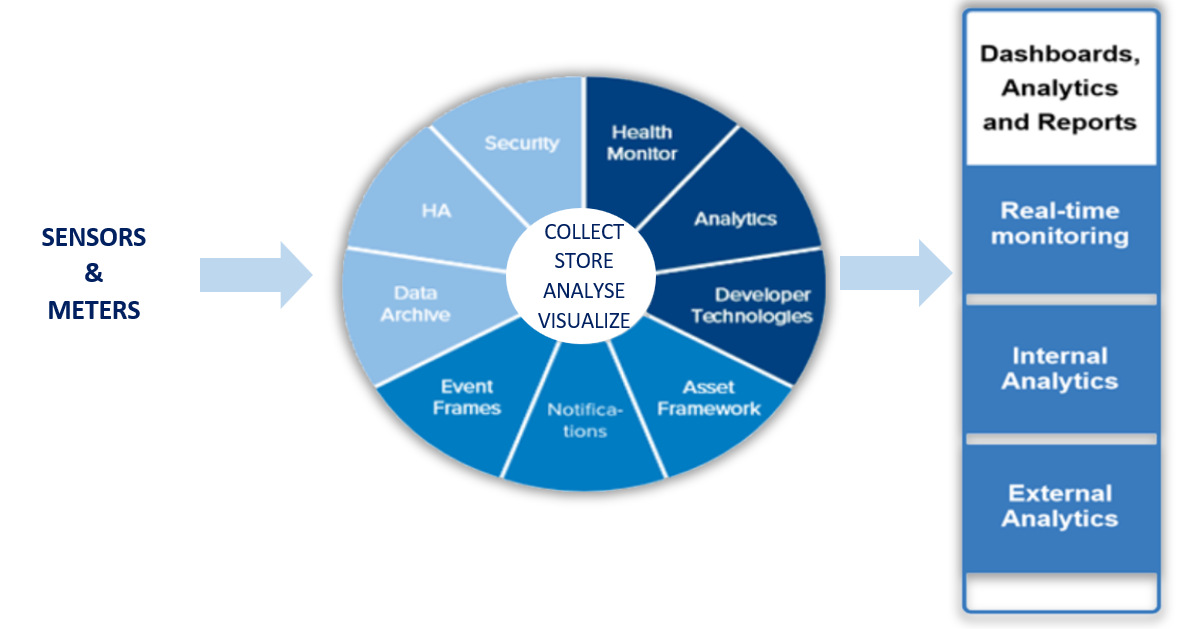 Real-time infrastructure is a powerful application for diverse data sources,
Analyzing enterprise energy can be complicated.

Arnowa's smart system brings data from different sources, including instrumentation, metering, and manually collected data on a single platform.

Data sources are now integrated, giving context and greater process visibility.

Arnowa's smart system is the world's leading environment to manage the operational performance of critical and mobile assets.

Mining, mill, or facilities managers should have the latest operational data available in real-time to make better decisions, review goals and identify areas of improvement.

Performance-based Operation data can be easily detected, analyzed, and projected into customized dashboards or reports.

Up-to-the-moment and historical data can be shared across sites to achieve collaboration.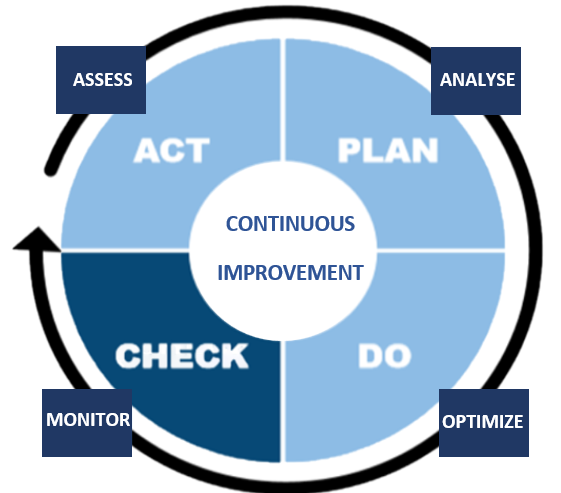 Core business operations are complemented by an effective ISO50001 EnMS. Arnowa's smart System data bring enough operational and temporal resolution to produce information that goes beyond the reach of general insight. Data are standardized and fully customized for specific industries and visualized through personalized displays; real-time data gives stakeholders, tools to quickly identify problems and execute appropriate solutions. Historical and high-fidelity data enables decision-makers to establish benchmarks, identify specific areas of improvement, and generate effective plans of action. The system has made energy efficiency improvement and sustainability visible to the company in both short- and long-term goals.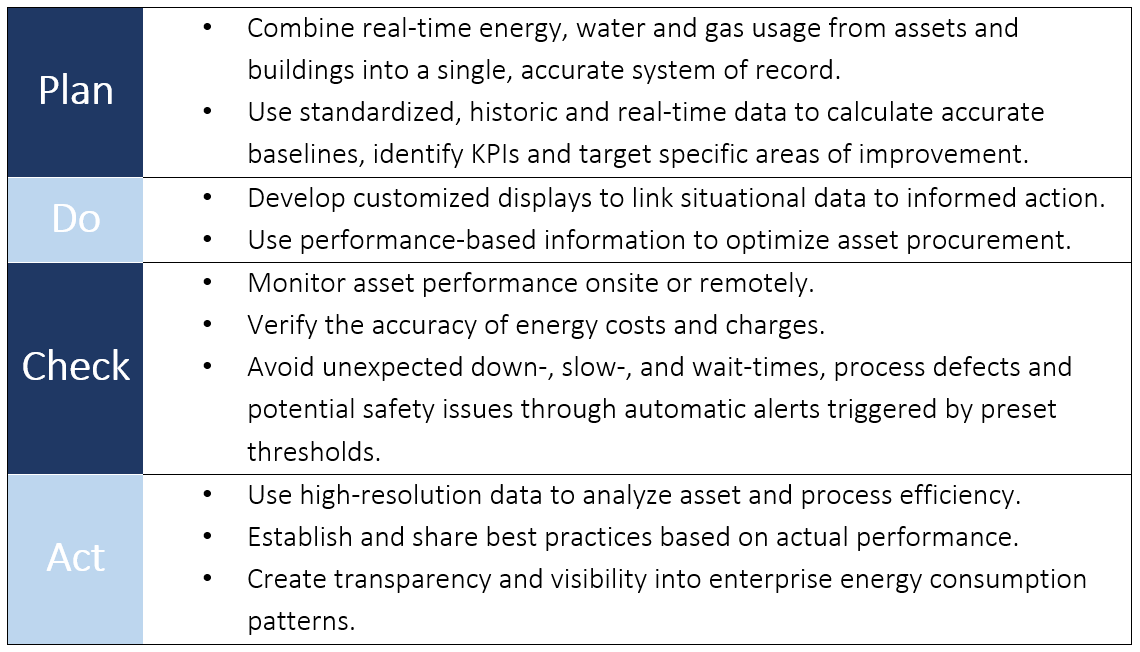 ADVANTAGE OF USING SMART DATA INFRASTRUCTURE FOR THE ENERGY EFFICIENCY
IoT integration delivers transparent systems where all aspects can be directly monitored. They will have a more efficient workflow that will increase efficiency.

Arnowa's solutions can help you maximize operational efficiency, set baselines and improve processes by turning raw data into visible and valuable information.

Combines data from different systems into one integrated solution for all parts of your business, from the field to the front office.

Get up and running quickly with our easy-to-deploy solution. You can install the Arnowa's Smart System in just a few days without having to modify your other system.

In the long run, the costs spent on workers will gradually reduce, allowing the stakeholders to see a positive return on investment.
ARNOWA'S OFFERINGS (HARDWARE & SOFTWARE)
Sensors: Sensors for parameters such as temperature, vibration, humidity, noise, etc., provide essential information about the process or the entire plant. They either directly measure physical values or use existing measures to indirectly calculate additional information. This information is the enabler for the implementation of advanced automatic functions, process models, as well as condition monitoring.
Smart meters (energy meter, ultrasonic water meter, and gas meter)
Wireless Data Transmission Devices (Nodes, Gateway, Edge): These devices store and transmit data to the cloud safely.
Arnowa Application Software: It helps in the monitoring and visualization of data.
Data Analytics Support (real intelligence): Our highly qualified and experienced intelligence team converts the data received from the sensors into a usable form so that industries can utilize that data into their operational activities.