Data Driven Transformation of Textile Industries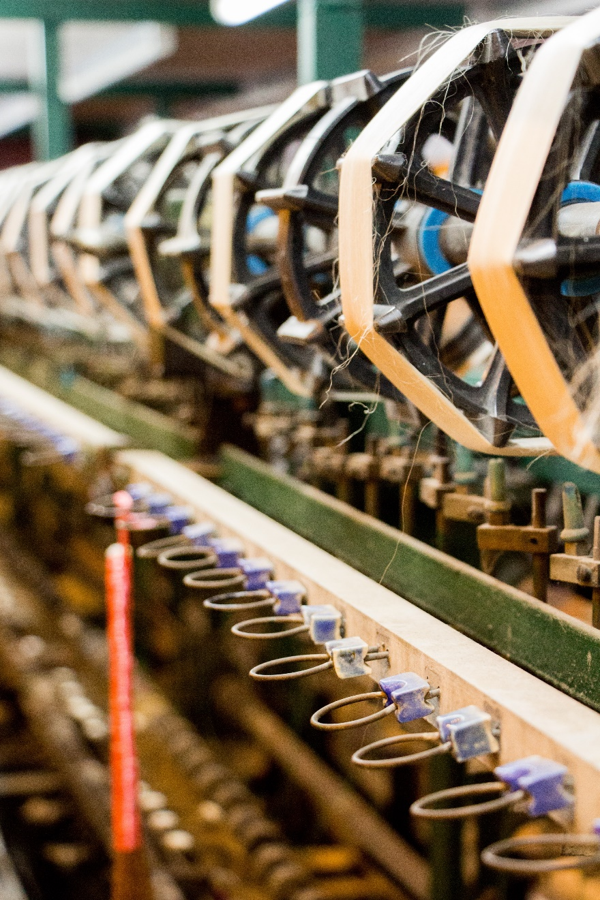 The textile industry has come far away from the days of handcrafting to today's highly technology-driven industry; the industry has transformed itself. The textile industry has always been very labor-intensive business, and with advancements in technology, especially technologies such as IoT (Internet of Things), artificial intelligence, it has been able to achieve a high degree of automation over the complete textile fabrication process – right from design, fabric creation to finished garments. One of the world's oldest trades, the textile industry, now has the opportunity to become a part of the leading-edge Industry 4.0 revolution. Today's smart factories are characterized by machines that are not only self-optimizing and self-configuring but can also interact with each other as well as various business units, including sales, supply chain, marketing, etc. With the promise of increasing production output, resource utilization and overall efficiency, IoT is gaining rapid traction in the manufacturing world – its market size is likely to reach USD 20.59 billion by 2021.[rml_read_more]
Textile industries rely intensely on operational details such as equipment monitoring, stock management for dyes and raw material, supply chain visibility, workforce management, and coordination, and analysis; it is the most suited industry for digital transformation. The industry also needs to provide a quick response to deviations from Standard Operating Conditions to minimize the revenue loss and ensure the effective use of skilled manpower. Very rightly so, it is at the forefront of the adoption of the latest technologies.
Fourth industrial revolution fueled by cyber-physical-systems (CPS) and Internet-of-Things (IoT) technology has started realizing highly efficient, connected and flexible Factories-of-the-Future. Its main focus is the implementation of a reliable communication layer capable of dealing with an increase in several orders of magnitude the number of assets, volume, variety of information and reaction times in future manufacturing systems.
WHY INNOVATIONS IN TEXTILE INDUSTRIES IS NEEDED?
Automated Monitoring of Factory Operations: The parameters of the factory department environment like temperature and humidity directly affect the quality of the fabric. These can be measured by suitable sensors placed in the department covering all areas and shares these parameter readings to cloud data via the internet. The collected data can then be visualized and becomes actions like controlling air conditioning of plant, dehumidifiers.
Equipment Maintenance: Critical Machine Operating data like RPM, Vibrations, Operating hours, the temperature can be synced to cloud data in real-time. This can trigger conditional Maintenance as well as preventive maintenance for machines.
Weaving and Embroidery, Machines Efficiency, and Exiting Loading Of Products: Today's latest machines can share data to various IoT devices for what designs are being run with technical details like pics, thread counts, weft and warp details in turn availability of these data on mobile and tablets PCs to factory managers and product managers.
HOW ARNOWA CAN HELP CREATE THE "TEXTILE INDUSTRY OF THE FUTURE"?
Predictive Maintenance (PdM): Predictive maintenance is a set of activities that detect changes in the physical condition of equipment (signs of failure) in order to carry out the appropriate maintenance work for maximizing the service life of equipment without increasing the risk of failure.
Arnowa based upon the data received from its sensors helps in the study of the weakness of current machines (on-site information leading to failure prevention, easier maintenance, and prevents defects, safety, and ease of manufacturing) and is incorporated before commissioning new equipment. It also helps by optimizing planned downtime, minimizing unplanned downtime, optimizing equipment lifetime, optimizing employee productivity, and Increasing revenue.
Digital Twin: By creating the digital model of the textile mill, Arnowa will bring all the units of the mill together at one place virtually. It will help the owner and other stakeholders to monitor the complete process (from production, sales, supply chain, marketing) from a particular place.
Water Consumption and Quality Monitoring: The textile industry is a water-intensive industry and the second most polluting industry on the planet, second only to energy production, and is responsible for a staggering 20% of global water pollution.
Arnowa by deploying its smart ultrasonic water meter will help you in effective utilization of the water, hence saving energy and cost that may be added to the production cost. Arnowa also provides its in house developed smart and advanced water quality monitoring platform called JEEVAN. It will help in the management and treatment of wastewater generated from the dyeing unit.
Energy Consumption Monitoring: Energy cost is not a fixed cost in any industry, so we have to make an effort to reduce energy consumption. It will also help to reduce carbon footprints. Arnowa, by deploying its smart energy meter, can visualize the energy consumption of the whole facility in real-time and can point the abnormal consumption by any process. Hence, helping industries to achieve energy efficiency goals and sustainability.
Maintaining Comfort Inside Factories: Arnowa's environment monitoring sensors help to monitor the inside condition of the facilities such as temperature, humidity, light, etc. It helps to maintain the optimum working environment inside the facility so that the production is not affected.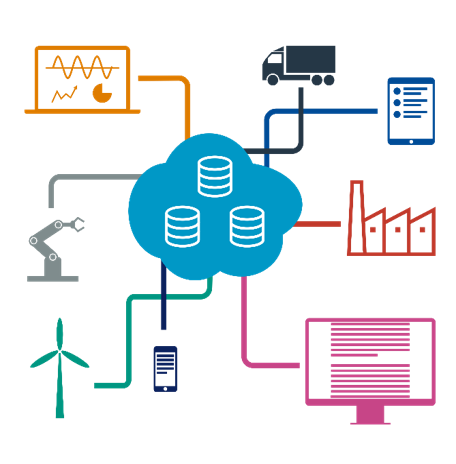 BENEFITS OF DEPLOYING SMART TECHNOLOGY IN TEXTILE INDUSTRIES
Decreased Energy Consumption

Decreased CO2 footprint

Complete Process Optimization

Root Cause Analytics

Predictive or Condition-based maintenance

Allows all stakeholders to make real-time decisions in a dynamic environment to optimize performance.

Managing data through a shared infrastructure as an enterprise asset will create new levels of collaboration within and across mills.

Reduced and effective water-wastewater utilization

Maintaining supply and demand- Smart technology will integrate all the functions across the industries; hence, it will help in optimizing the production and supply according to the market demand.