Need for Smart Water Metering Infrastructure in India
INTRODUCTION
To create a sustainable environment for the ever-growing population, the government of India has launched a smart city program. It aims to create smarter and sustainable cities leveraging cutting edge innovative technologies. According to the Smart Cities Mission statement, urban areas must feature all core infrastructure (such as assured water and electricity supplies, efficient sanitation, solid waste management, and public transport, adequate healthcare and education facilities, and affordable housing, especially for economically-weak sections of society) required for citizens to have a decent quality of life and a sustainable environmental footprint. Beyond these basic requirements, such cities must also offer robust information technology connectivity, which will allow for citizen participation in community matters and improved local governance [1].[rml_read_more]
This article will try to showcase how smart and innovative technologies can help to solve current issues in India and this paper will also help to demonstrate how Smart Cities Mission can be made successful by exploiting data analytics, artificial intelligence, cloud computing, machine learning, and cost-effective infrastructure and solution.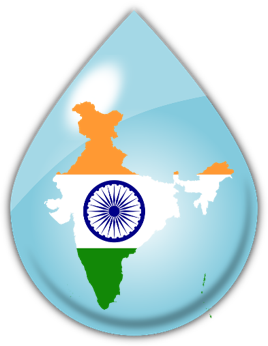 INDIA'S WATER CRISIS
India's population is outgrowing its water supply. India is set to overtake China as the world's most populous country in less than a decade — and by 2050 it will have added 416 million urban residents, according to the UN [3]. According to a study by the federal government think tank NITI Aayog, 21 Indian cities will run out of groundwater by next year, including the capital New Delhi and the information technology hub of Bengaluru. Two hundred thousand Indians already die every year because they don't have a safe water supply, the report said. A shocking 600 million people face "high to extreme" water stress [4]. About 100 million people across India are on the front lines of a nationwide water crisis [3]. According to Central Water Commission (CWC) report, water levels in 91 major reservoirs in the country are at just 25% of capacity, 30% lower than last year, and 25% less than the average storage in a decade.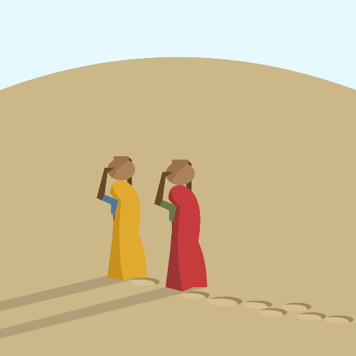 India's water crisis is often attributed to a lack of government planning, increased corporate privatization, industrial and human waste, and government corruption. In addition, water scarcity in India is expected to worsen as the overall population is expected to increase to 1.6 billion by the year 2050. To that end, global water scarcity is expected to become a leading cause of national political conflict in the future, and the prognosis for India is no different [2].
But too much water is wasted thanks to inefficiency and misuse. The situation is particularly dire in India's northwest, watered by the great rivers that rise in the Himalayas. Indians are taught to revere the "green revolution" of the 1970s when the northwest became India's granary thanks to canals and tube wells that pumped out groundwater. That revolution, however, has turned out to be unsustainable. In 2011, 245 billion cubic meters of water was withdrawn for irrigation [4].
Growing demand for water implies the need for an improved understanding of our resources, and the ability to manage that demand in an equitable and sustainable way. To tackle this ever-growing water problem, India needs lots of investment and technology upgradation.
WATER DIGITALIZATION
Digitalization of water is an enhancement in the water infrastructure which visualizes transportation and distribution of water across the cities. It gathers, analyzes, detects, and helps in decision making about the current water distribution, consumption, and the cleanliness of the water. Leveraging the new generation's innovative and disruptive technologies allows creating effective and efficient water management solutions and their management.
From big data solutions to advanced management of the distribution network to digital customer engagement programs, nearly all utilities we talked to have begun the digital transformation journey. While the transformation is not always easy, with aging infrastructure, inadequate investment, changing the climate, and demographics, digital water is now seen not as an 'option' but as an 'imperative.' The major elements of water services to be addressed in the national and global context, are – resource sustainability, infrastructure management, and financial stability. A more sustainable and secure water future means moving to the next generation of water systems, which includes embracing digital solutions and the enabling conditions that can support their effective implementation [5].
SMART INTERNET OF THINGS (IoT)
Internet of Things is now a days one-stop solution for water metering, water management, and other Smart City Initiatives. Smart IoT is an ecosystem consisting of Intelligent Hardware (sensors, nodes, edge, etc.) and software (cloud storage and computing). These smart infrastructures send their data wirelessly for cloud computing after that data are visualized in real-time. The devices are the key components that tie everything up together in a smart city. These devices and systems together make a smart city even smarter, and they are required to continue the uplifting process as we go along.
In a smart city, data or information may be obtained directly from tactically deployed sensors or even from sensors sited for other purposes but which congregate secondary and useful information as well. As this information is freely exchanged, multiple multifaceted systems in the city can be managed with 0 delay-time and minimize unintended results. As more and more sensors are deployed, and the dependency on these sensors increase, the need for them to be accurate and reliable as low-quality will gravely impact the systems they are connected with [6].
ARNOWA'S SMART WATER METER
Arnowa's Ultrasonic smart water meter is IoT based water meter that captures and monitors water usage data more efficiently in the realtime. Arnowa's Ultrasonic flow measuring technology guarantees highly accurate and reliable readings. Its fully integrated IoT module (Nodes, Edge, Cloud) communicates directly with the internet providing detailed water usage information from any web-enabled devices, anytime, anywhere. Our water meter is easy to install; it is installed in the same way as a mechanical meter. Commissioning is done via the one-button activation tool. No infrastructure set up costs. No proprietary or additional communications infrastructure.
HOW ARNOWA'S METER WORKS
Arnowa's ultrasonic water meter is installed by removing out the old meter or as a new meter.

It is easy to start through plumb and play. It connects to the network through inbuilt GPRS.

Detailed water usage information is sent to the cloud and made accessible via a web platform.
ARNOWA'S ALTERNATIVE OFFERING
Taking the cost of installation of a new water meter into consideration, we offer an alternative solution. We can Install Reed switches along with the Arnowa's Nodes into the existing meters. These Reed switches convert the pulse from the mechanical water meter into the digital reading, which can be wirelessly transmitted into our cloud through Arnowa's Node and Edge devices.
BENEFITS OF USING SMART METERS
Improve End-Use Analysis and Efficiency: The use of AMI to provide end-user level detail has the potential to provide rich information to both the utility as well as the consumer. By capturing high-resolution data from individually metered households and network zone meters, utilities have been able to gain an understanding of daily and seasonal residential consumption patterns. This information is useful for optimizing operational processes and planning for network improvements. The data is also critical for integrated resource planning, which benefits from end-use modeling for demand forecasting and the design, implementation, and refinement of demand management programs [7].
Improve Feedback and Customer Service: By providing more information about water use, which can then be filtered into more meaningful information for the customer, IM presents an opportunity to improve water literacy within the community and to empower households to develop a greater understanding of their consumption. For instance, rather than estimated (average) daily use based on historical consumption data, IM can potentially offer real-time monitoring of consumption and anything in-between, e.g., monthly, weekly, daily. Research into electricity use feedback, for example, suggests a 5%–15% reduction in demand is achievable [7].
Implement Pricing Reform to Manage Peak Demand: Whilst the elastic range of various end-uses remains the subject of on-going deliberation, the role of water pricing in regulating water consumption behaviors is well established. Australian electricity retailers already employ time of use tariffs (TOUTs) in their pricing structures and in helping to regulate peak demand. IM offers this same potential for the water sector—by shifting consumption from peak periods to non-peak periods through information access and peak usage pricing such as TOUTs based on hourly consumption data, infrastructure constraints can be avoided, and infrastructure upsizing can be further delayed [7].
Improve Network Efficiency (Leaks, Pressure, Illegal Use, And Non-Revenue Water Management): 24/7 access to water usage data plus alerts allows you to discover leaks the day they occur – both for your customers and in your network. No more bill shock. Improve your revenue recovery by registering all of the water that is used. Older mechanical meters can lose over 4% of your revenue through registration.
Easy Billing: Error-free, automated online billing for sub-metering of apartments and tenants. Individualized billing options give your customers easy access to manage and pay their bills without disputes.
Enable Remote Accessibility: Remote accessibility attempts to address issues of inaccessibility, labor costs, and occupation health and safety risks associated with manual meter reading, and the constraints manual reading places on data frequency [7].
Prevent Damage to Property: Leaks are detected fast, meaning fewer chances of service disruptions, flooding, bursts, and other water damage.
Cost Reduction: Smart meters can reduce cost by error-free operation, accurate pricing, inhibiting losses through the leak, and improving efficiency.
HOW ARNOWA'S SMART WATER METER DIFFERENT FROM CONVENTIONTIONAL MECHANICAL METER?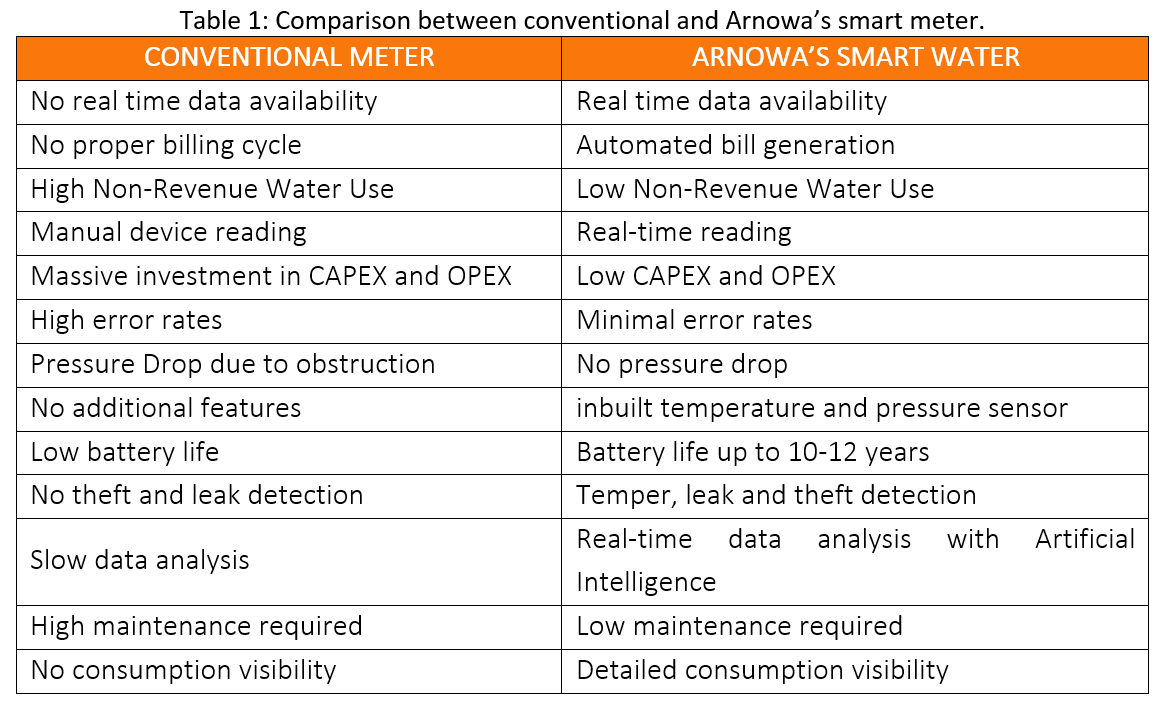 REFERENCES
[1] Kaushik Deka, 2019. Why the Smart Cities Mission will miss its deadline | India Today Insight. Link: https://www.indiatoday.in/india-today-insight/story/why-the-smart-cities-mission-will-miss-its-deadline-1574728-2019-07-29
[2] Shannyn Snyder. WATER IN CRISIS – INDIA. Link: https://thewaterproject.org/water-crisis/water-in-crisis-india
[3] Yeung. J., Gupta. S. and Guy. M., CNN, 2019. India has just five years to solve its water crisis, experts fear. Otherwise hundreds of millions of lives will be in danger. Link: https://edition.cnn.com/2019/06/27/india/india-water-crisis-intl-hnk/index.html
[4] Mihir Sharma, Bloomberg, 2019. India's water crisis is man-made. Link: //economictimes.indiatimes.com/articleshow/69953715.cms?from=mdr&utm_source=contentofinterest&utm_medium=text&utm_campaign=cppst
[5] IDCL 2019, TERI. Link: https://www.teriin.org/events/icdl/digital-water-sdg.php
[6] Saurabh Hooda, 2018. Five Technologies that any Smart City Needs to Cater. Link: http://bwsmartcities.businessworld.in/article/Five-Technologies-that-any-Smart-City-Needs-to-Cater/19-07-2018-155290/
[7] Boyle, T., Giurco, D., Mukheibir, P., Liu, A., Moy, C., White, S. and Stewart, R., 2013. Intelligent metering for urban water: a review.