Arnowa's smart street solution with its multi-feature smart street poles
makes your street responsive, safe, secure, and smarter.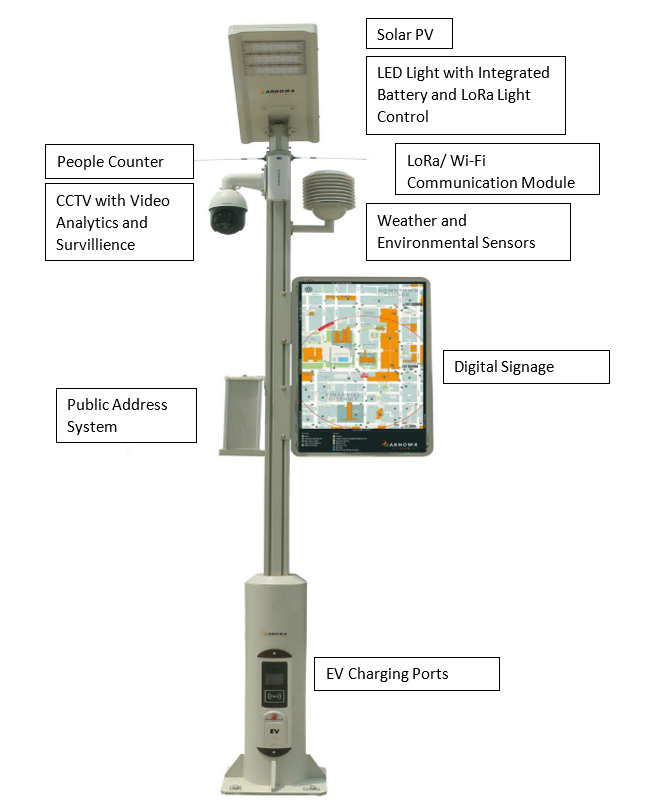 ARNOWA's street poles are different
ARNOWA doesn't provide only sensors or components; it proves a whole independent ecosystem of Smart lighting. Smart light doesn't mean just connecting the LED luminaire on the poles with lots of sensors. ARNOWA's vision of "smart street poles" is a fully independent system, which runs on its own, generating all of its energy at the source, keeping the complete system wireless.
Benefits of ARNOWA's street Lighting solution:
Extended lamp life up to 10 years and beyond
Self-diagnostics: energy use, lamp life & operational characteristics
Reports energy use & system functions
Image (camera) & environmental sensors
Digital signage board for visual communication
Increased "dwell time" at surrounding venues
Emergency traffic conditions
Emergency mass notification is effectively distributed without echoes & reflection via pre-programmed messages and dial-up
Unique flexibility in dimming and on-demand adjustability
Self diagnostics – reports energy use & system functions
Colour changing capabilities
People counter, Automatic diming and lighting based on movement
EV and mobile charging ports
Weather and air pollution sensors
CCTV and digital wayfinsinds
Public parks and other open spaces
Defence camps and Cantonments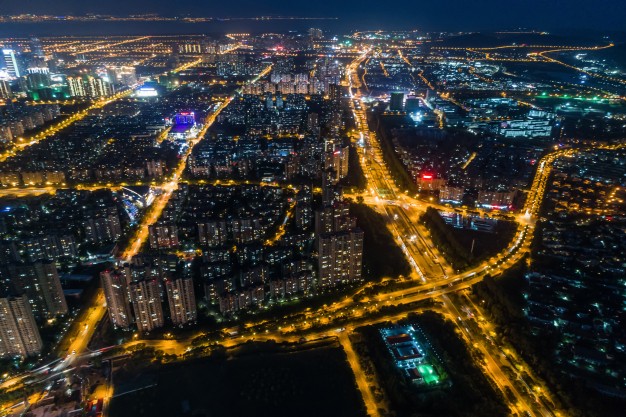 ARNOWA's Street Light Solutions
ARNOWA Turning Streets Smarter through its Smart Street Solutions. When we talk of smart light, the first thing that comes to our mind is energy efficiency. But nowadays we no longer bother about energy efficiency because new generation LED lights and bulb are available in the market, which is already energy efficient. For a light [...]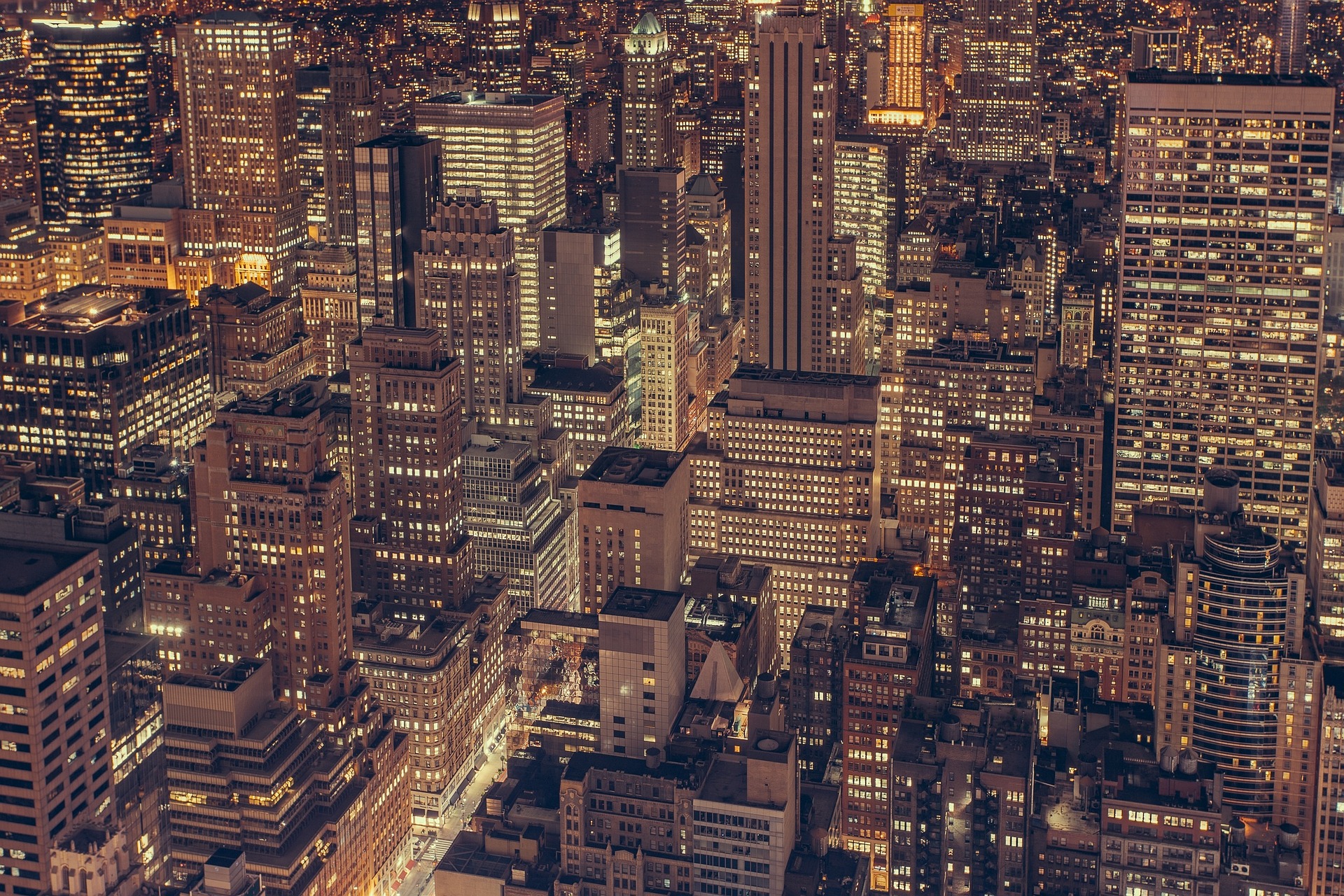 Arnowa in Building Smart Cities
At a time when sustainability is a buzzword globally, one IIT-Kharagpur engineer, Om Dubey is helping businesses conserve energy through his startup, ARNOWA . It provides Internet of Things (IoT)-based automation solutions to local governments, buildings, homes and retail outlets and then drives intelligent controls centrally through AI, to automatically plug power leakages. When he started, [...]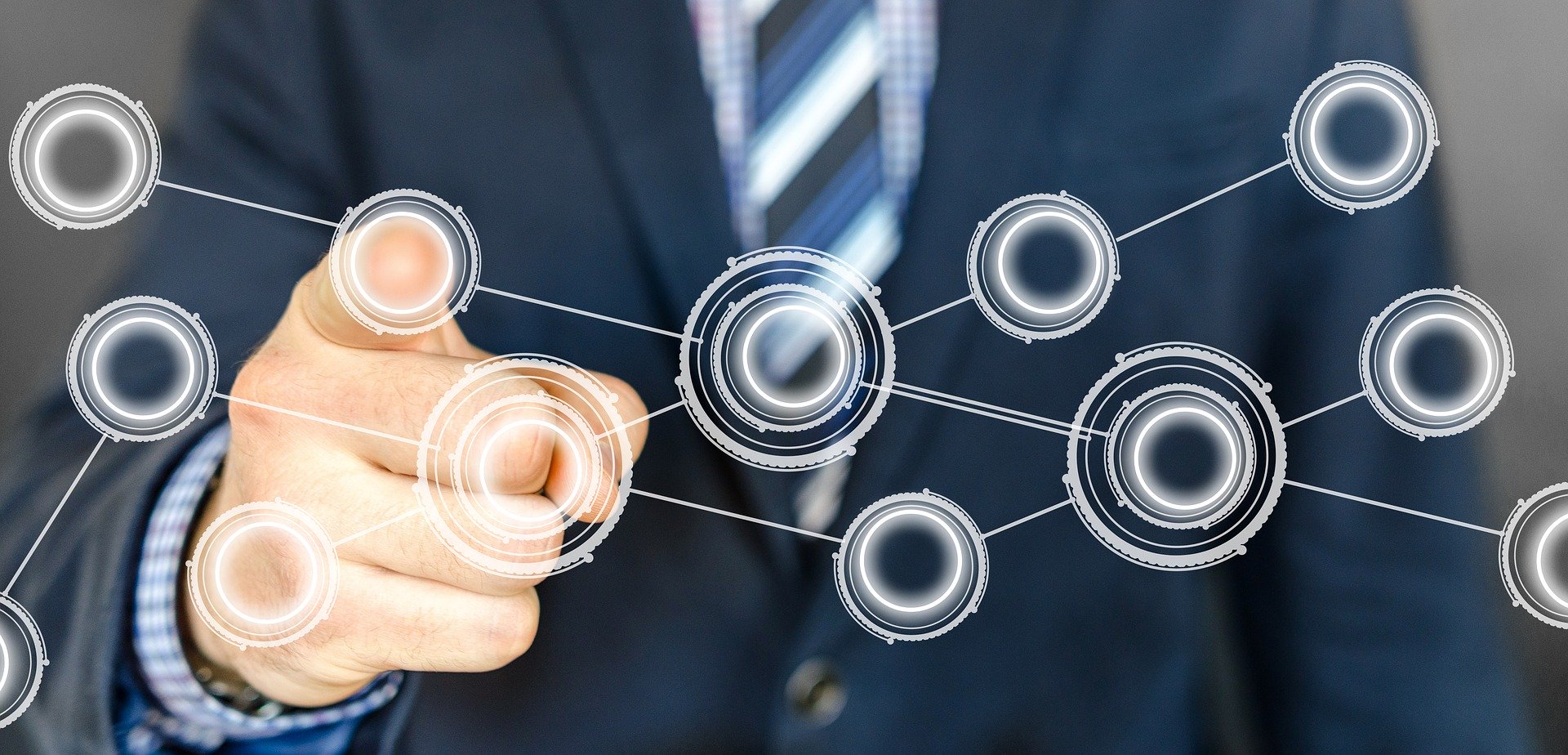 A smart city where residents own their data
India, after having rolled out the Smart Cities Mission to 100 cities in a phased manner, the Union government is now planning to expand the Smart Cities Mission to all 4,000 towns in the country. But the vision of the first 100 smart cities remains controversial because so far, about only 10 % of the [...]