Facility Energy Management System
INTRODUCTION
Energy costs are rising day by day, which is forcing businesses to increase product costs. Due to rising production costs and strong competition, companies are facing new challenges. Apart from the labor and material costs, energy costs make up a large part of a company's overall expenses. So, it has become crucial to be aware of a building's energy consumption. This will ultimately help to identify and evaluate the building's energy savings potential. Real estate managers and building operators managing their facilities toward 'best practice' of occupant engagement and energy management. The reasons behind are cost savings, corporate requirements, government mandates, and good stewardship. There are many solutions and new technology to solve every problem. It's on us to decide where to invest in order to solve today's issues and for a sustainable tomorrow. This journey begins with data and its understanding—we need to measure before we manage and visualize the invisible.[rml_read_more]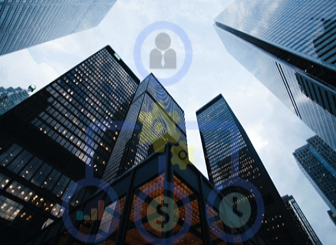 APPROACHES TO FACILITY ENERGY MANAGEMENT
Energy Accounting: Energy bill should not be considered as fixed cost; it is a variable one that can be reduced by taking different measures. The first step in this is to make energy cost and consumption more visible. It will help to establish a connection between behavior and energy consumption. This will help to generate a baseline to gauge progress as you identify potential energy savings, analyze, prioritize, and implement Energy Conservation Measures (ECMs).
Actively Manage Real-Time Energy Use: Real-time data management can expose a wide range of unknown challenges associated with occupancy, building use, and peaks in utility usage. The real-time data allows the building operators to identify potential issues instantaneously, implement corrective actions to prevent critical shutdowns, and manage loads before they affected the entire system [1].
Actively Measure What Is Measurable: Use advanced metering and energy management systems (EMS) to capture real-time data, ensure its accuracy and, in turn, address specific issues [1].
Continuous Improvement in The System: Every system fails; some may fail quickly, or some may fail instantly. We can only procrastinate failure through monitoring. One cannot achieve long term improvement or energy reduction through periodic improvements such as retrofitting and planned maintenance. This may provide temporary benefits, but if we have to improve over time, we have to perform continuous monitoring and improvement.
Making Decisions Based on Own Data: Most of the time, we make mistakes while implementing energy management solutions based on energy benchmark tools. These tools rely on high-level data that compare similar buildings. The buildings may be similar, but they have a different pattern of use, so to achieve real insight we have to collect data of our unique environment and use pattern for better decision making.
A Broad Vision for Consumption and Generation: Equipment connected to Building Automation System represents the only partial load of about 50%, limiting accounting of only half consumption. Instead, we have to consider data from lighting, plug loads, water, wastewater, and generation from solar, etc.
Engagement of Stakeholder: To cut energy costs, we have to consider other stakeholders such as facility managers, engineers, IT, and occupants, apart from the efficiency of the equipment. To engage occupants, we have to visualize data in easy to interpret form so that the occupants start knowing how their behavioral change brings change in consumption patterns.
Establish an Occupant Behavioural Awareness Program: Technology implementation and building retrofits are only part of the equation. Occupants have a significant impact on a building's efficiency and investments made. Education is key to the behavioral process, and empowering occupants with knowledge and resources will help increase energy savings as they can realize the impact through efficiency or financial gain [1].
Plan Today thinking about Tomorrow: There will always be something new and more to implement, so try to invest in flexible technologies that can integrate with systems and tools that we haven't implemented yet.
HOW CAN ARNOWA HELP?
Sub-metering can help to understand better about the sector consuming the highest energy.
Analysis of real-time and near-real-time information from energy meters, building control systems, and IoT devices can project energy wastage due to improper setpoints, faults, and failures, saving money day after day.
Identification of the root causes of energy waste and prioritize conservation measures, through data collected from meters, submeters, sensors, and building.
Visualization of the energy consumption data onto a simplified dashboard so that occupants can establish a relationship between their behavior and consumption.
Energy Audit and Reporting can help uncover energy savings and enhance performance opportunities.
Real Intelligence and Advice based on the building use pattern and nature of occupants.
OUR OFFERINGS
Arnowa provides a complete solution to the facility energy management system-
Sensors (temperature, humidity, pressure, light, door, occupancy, motion, etc.): Sensors for parameters such as temperature, vibration, humidity, noise, etc., provide essential information about the process or the entire plant. They either directly measure physical values or use existing measures to indirectly calculate additional information. This information is the enabler for the implementation of advanced automatic functions, process models, as well as condition monitoring.
Smart Utility Meters (Two/Three phase electricity meter, Ultrasonic water meter, and Gas meter): This helps monitor and manage utilities.
Wireless Data Transmission Devices (Nodes, Gateway, Edge): These devices store and transmit data to the cloud safely.
Arnowa Application Software: It helps in the monitoring and visualization of data.
Data Analytics Support (real intelligence): Our highly qualified and experienced intelligence team will convert the data received from the sensors in the usable form so that industries can use that data into their operational activities.
Energy Audit and Reporting: Timely audit and reporting services from Arnow will help you to understand energy uses and improvement.
BENEFITS OF FACILITY ENERGY MANAGEMENT
Transparency of energy costs
Developing professional energy-saving measures
Savings and quality guarantee and hence
Outsourcing installation and operation risks
No initial capital investment due to third-party financing
Reduction of CO2 emissions and other forms of emissions
Wide range of system and building services: maintenance, plant management, and repairs
Focus on core competencies, as a result of outsourcing energy management
Efficient communication: Only one contact person in charge of entire energy management
Energy efficiency, eco-friendliness, and sustainability are key factors for winning new customers.
Low cost during peak hours by reducing consumption
ABOUT ARNOWA
Arnowa is a smart real-time data acquisition, analytics, reporting, verification, and management system. Combined with artificial and real intelligence, Arnowa supports proactive monitoring, converting data to knowledge, predicting issues, periodic reporting, advising improvements, alarming, and making informed business decisions. It involves a human interface, which provides proficient analysis of the information and knowledge stimulated out of the monitored data and converts it into wisdom that can be used for efficient decision making, improving the present as well as the future. Arnowa facilitates audit needs and improves management by providing transparency, accuracy, and useful advice.
Arnowa not only monitors and records data, but also provide a series of existing problems, diagnose the inefficient points, and provides a solution to maintain efficiency levels through timely reporting and continuous support.
We help our clients improve asset performance at their businesses by offering improved efficiency through proactive energy, water, and environment management. We enable you to keep track of your assets and get real-time insights from anywhere around the world. Our team of expert professionals will be guiding you with timely recommendations on efficiency improvements and supporting your business in times of need to make the right choices.